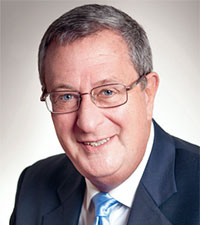 Greetings from the Easts Asia Regional Council of Schools,
As the largest continent on the planet, in both population and land area, Asia is arguably the most diverse region of the world, with its vast and varied geography, rich history, breathtaking beauty, and cultural significance. The extensive number of teaching jobs in international schools of all types and sizes, in countries large and small, contributes to making this dynamic region one of the most desired teaching destinations.
For over 50 years, EARCOS has been serving international schools across the vast region of East Asia. No matter what kind of school you may looking for you will surely find it (and more) among the nearly 200 member schools in this region. Having enjoyed an international school career on four continents, I can tell you that the EARCOS region will offer you unparalleled professional and personal opportunities. I want to encourage you to look both deeply and widely at the remarkable schools in this region.
EARCOS's vision is to develop collaborative educational partnerships in the region, to inspire adult and student learning through its leadership and service while fostering intercultural understanding, global citizenship, and exceptional educational practices.
Dr. Edward Greene
Executive Director- EARCOS
https://www.earcos.org