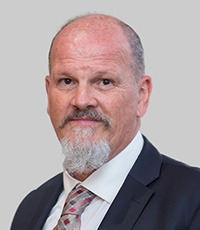 Welcome to Africa!
I am Dr. Peter Bateman, Executive Director of the Association of International Schools in Africa (AISA), and I am thrilled to acquaint you with our organization's vital work.
Africa, the world's second-largest continent, boasts 54 countries and over 2,000 spoken languages, testifying to the rich ethnic, cultural, and geographic diversity of this magnificent region. From Morocco to Mozambique, our member schools are nestled within bustling coastal cities and the serene savannahs of East and Central Africa. If you've dreamed of experiencing renowned landmarks, the enchantment of wildlife, the diversity of food and culture, or the warmest of welcomes, we invite you to join us in Africa.
For over five decades, AISA has been devoted to the development and delivery of strategic programmes supporting professional growth, good governance, strategic thinking, and wellbeing in our member schools across the continent.
In line with our commitment to Diversity, Equity, Inclusion, and Justice (DEIJ), we've strived to create a global community that respects and values individual differences. We believe these are essential components to our mission, and we are committed to fostering an inclusive culture in our schools where everyone feels valued and respected.
Our member schools are diverse, each reflecting the unique nature of the communities they serve. All teach in English, and while some schools are large with over 1,000 students, others are more intimate with fewer than 100 students. They may be non-profit or proprietary, religiously affiliated, or secular. Curricula also vary, with American, British, IB, or a blend of these being offered by our member schools. Regardless of size or affiliation, we provide a forum for educators to connect with and learn from each other.
As we look to the future, the 2023/24 school year will mark a significant milestone for me personally as I will be stepping down as Executive Director of AISA in June 2024. I am delighted to pass the baton to my esteemed colleague, Elizabeth Imende, whom I know will continue to uphold and expand our noble mission.
It has been an incredible journey, and while I still have a year to go, I am deeply grateful to have had the privilege to serve in this role. I wish Elizabeth, and AISA as a whole, every success as they continue to shape the future of international education in Africa, and I look forward to seeing the exciting developments that lie ahead under Elizabeth's capable leadership. As we transition in the coming 12 months, please join me in welcoming and supporting Elizabeth in her new role.
AISA ensures that school leaders, educators, and co-professionals are always learning and growing, creating a productive school environment brimming with fresh ideas and practices to inspire students to focus and flourish as they prepare to become global citizens. So come and join us as an educator in an AISA member school and experience firsthand the transformative power of education in Africa.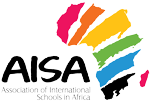 Peter Bateman
Executive Director
AISA
https://aisa.or.ke