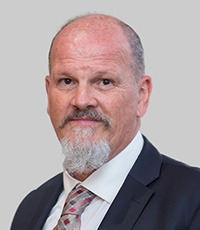 Welcome to Africa!
My name is Dr Peter Bateman, the Executive Director of The Association of International Schools in Africa (AISA).
Africa is the world's second-largest continent with 54 countries and over 2,000 spoken languages reflecting the vast ethnic, cultural and geographic diversity of this beautiful region. With international schools from Morocco to Mozambique, you can find yourself teaching in a bustling coastal city or amid the savannahs in East and Central Africa. If you've dreamed of visiting renown landmarks, experiencing the magic of wildlife, enjoying the diversity of food and culture or a genuine warm welcome, we invite you to come join us in Africa.
For over five decades, the Association of International Schools in Africa (AISA), has been developing and delivering strategic programmes supporting professional growth, good governance, strategic thinking and wellbeing in our member schools across the continent.
Our member schools vary greatly. While all teach in English – a prerequisite – some are large with over 1000 students, while others have less than 100 students in the entire school. They may be non-profit or proprietary, religiously affiliated, or not. Curricula also vary, with the American, British, IB or some combination of the three being offered by our member schools. Whatever the size or affiliation, we provide a forum for educators to connect with and learn from each other.
AISA ensures that school leaders, educators and co-professionals are always learning and growing, thereby creating a productive school environment within which fresh, new ideas and practices can inspire students to focus, flourish and fully prepare to become global citizens.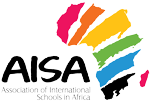 Peter Bateman
Executive Director
AISA
https://aisa.or.ke