Getting Students Involved in the Yearbook
By Kathy Decker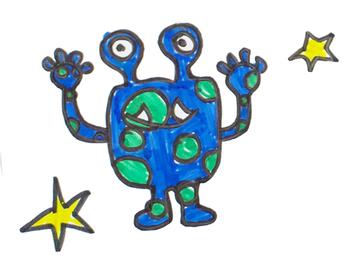 I had been warned by friends having held this job of the many challenges involved in putting a school yearbook together. I'd been cautioned about the unfinished students pages, about the blurry, low-resolution photographs, about the nonstop work a month (or two) prior to printing.

So I figured I was prepared and ready to create an unforgettable yearbook. Kinda.

Most schools have a designated yearbook class and assign the students the roles of assistant editor, photographer, reporter, designer, copywriter, advertising manager, Photoshop guru, and the like. I had an after-school club instead of an official class, which made it all the more difficult to hold the students accountable, as there weren't grades attached to their work.

Having students put together a yearbook with creative layouts in a timely manner is a challenging proposition. After hearing my friends' stories and then reading information about how to get your students involved in the yearbook process, I decided to take a different approach.

How could I involve the students enough so that the book was not completed by me and looked like my work? How could I involve the students who quickly lost interest when they found out that they could not be in charge of the cover? And how could I involve all the students who joined the Yearbook Club?

While assigning projects in the yearbook, it came to my attention that we had some talented and enthusiastic artists among us. So instead of giving them specific pages to work on, I let them doodle to their hearts' content. We came up with a ton of artwork to include in the yearbook this year. It not only gave the students a sense of ownership and pride, but it will give the yearbook a unique quality. Normally, students and parents look through the yearbook for photos of themselves and their friends, but this year, they can also browse and discover their artwork scattered throughout the pages.

After looking over the various doodles, another idea popped into my head. Do you remember the Where's Waldo and Where's Wallace books? Remember the guy in the red/white striped shirt hiding among hundreds of drawn characters? Remember the monkey hiding in the museum behind the dinosaur? You could spend hours searching for these characters in the crowds of hand-drawn, funny individuals.

It's intriguing how children's books affect their readers. You can be 20, 40, or even 70 years old and there are certain books that you can recall with clarity and fondness from your childhood. Who can forget Charlotte's Web or Where the Wild Things Are? Harry Potter, The Little Prince, or all the characters from Narnia?

In keeping my favorite Where's Waldo and Where's Wallace books in mind, I wanted to bring a twist to this year's yearbook. What if we drew our own characters? What if we hid those characters throughout the book? What if we made the reader scour the book for these hidden beings?! Wouldn't it be great if these students looked back on their yearbook and recalled hours of searching the pages, trying to find these concealed characters? And what better character to include than a camel, since we are, after all, in Saudi Arabia?

This idea also helped with the need to use certain figures on a page—i.e., monsters. It is too easy nowadays to grab a copyrighted character off the internet. We solved this by drawing the characters ourselves. The Photoshop crew was kept busy highlighting and brightening these characters before they cut them out with a transparent background, ready for a yearbook page.

The students loved this idea and ran with it. Now we have everything from hidden camels to monsters to little men wearing the traditional white thobe and checkered head-covering.
We have falcons (our school logo) in every size and color with every type of facial/beak expression. We've had students of all ages turning in all types of drawings and characters. It will be a challenge to find all of them. Yes, we may have a bit of a hodgepodge when all is complete, but this will be a yearbook that will stay in their minds for many years to come.

Kathy Decker is Yearbook and Publications Coordinator at International Program Schools in Al Khobar, Saudi Arabia.
---
Please fill out the form below if you would like to post a comment on this article:
---
Comments
There are currently no comments posted. Please post one via the form above.