INTERNATIONAL SCHOOL NEWS
Living Overseas and Loving It
By Mark Sunderman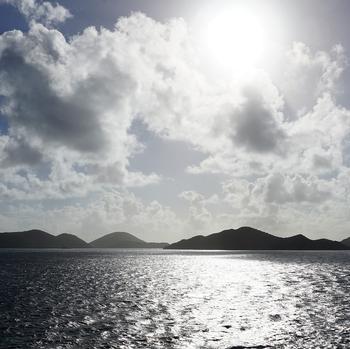 At the Search Associates fair in Cambridge, Massachusetts this past January, a table was placed in the hotel lobby of the Hyatt Regency with two chairs. The table was decorated with bric-a-brac—a bronze Hindu statue of Saraswati, the goddess of learning, and colorful khatas, Nepali scarves given as a blessing in welcomes and goodbyes. Behind and above the table, prayer flags hung, along with a banner that read "Need advice? Ask Us! We are experienced overseas educators & would love to help." This is where my wife and I sat.

Amanda and I had until very recently been living and working overseas—first in Brazil, then in Egypt, and most recently, Nepal. Amanda taught elementary and was transitioning to administration, while I had taught a menagerie of subjects in the social sciences. We loved our busy, peripatetic, and at times, unpredictable life. We had planned to be living overseas indefinitely, but sometimes the unexpected happens.

We returned the U.S. this past August to spend time with family. Amanda and I did what we had done many times before: we unpacked our things, got acquainted with the locals, and acclimated to a new life. We joked that living in a little town in Central New York was our next overseas adventure—complete with culture shock.

Amanda took a teaching position at a public school, and I decided it was time to chase a dream—I started working on a novel this past fall. Despite the long, dreary months of winter, it was a comfortable life, yet we knew it would be temporary. We were wanderers, not settlers, and we understood, as we always did, that our destiny lay beyond the horizon.

This past December we received an invitation from Julie Ryan, a senior associate at Search. Amanda had first met Julie through the Principal's Training Center, and we led a workshop with her on overseas life during Search Cambridge two years ago. She once again invited us to attend the Search fair in Cambridge. We would facilitate two workshops and run a booth where candidates could stop and ask questions. It was a fantastic opportunity, and we readily accepted.

This was a new idea, an experiment, if you will. Hiring fairs can be grueling, anxiety-inducing experiences. Over the course of a single weekend, people make monumental decisions that transform their lives, so it might help to have someone who's been through it, a neutral party, a friendly ear and a helping hand. This was the role that Amanda and I hoped to play.

We really didn't know what to expect. I confess, I felt a tinge of doubt over my own efficacy. Amanda and I were hardly newbies. We had lived in four different countries on four continents, yet I felt inadequate. What could we really say? What did we really know about living overseas? But as we wandered the lobby that morning introducing ourselves, we soaked in the excitement and the spirit of adventure written on so many faces. It invigorated us.

The weekend passed in a blur. Our table was visited by a steady stream of teachers. Many came with questions. Should I ask this question? What if I don't get an offer? Should I be concerned? How do I decide where to go? How do I tell my parents? What would you do? Some just wanted to chat. Others simply to rest and think. Many wanted to know about us. We shared our experiences, we listened, and we even helped candidates connect to our network of friends around the world, but mostly, we offered encouragement, empathy, and a personal connection.

During our workshop "Living Overseas And Loving It" we had a chance to share the things we had learned. We offered practical advice about deciding where to go and what to do after signing a contract. We discussed our experiences with the visa process and what to pack—as well as what to leave behind. We offered tips on getting settled and making a new life in a new place. And we shared our misadventures too. It was a lot of ground to cover, but we enjoyed every minute.

And then it was over. We spent a weekend in a hotel, mostly in the lobby amongst people we had never met, yet in some strange way, we felt at home amongst friends. We thoroughly enjoyed our time getting to know all these new teachers beginning their adventure overseas. What a privilege to be a part of such a thriving community of wanderers and adventurers. These were our people, we thought. So glad we could be here to lend a helping hand.

---
Please fill out the form below if you would like to post a comment on this article:
---
Comments
02/17/2017 - Duckie
Throughly enjoyed your narrative, and can truly relate. I so miss the overseas adventure (have lived/worked in Japan and Dubai). Parenting has restricted my wanderings, but I think about it every day. I must reorganize my Search Associates file, and get out there!
I recently went to Nepal with my IB school for Habitat for Humanity - quite an experience. The people are lovely, but such poverty. How did you experience Nepal?
---